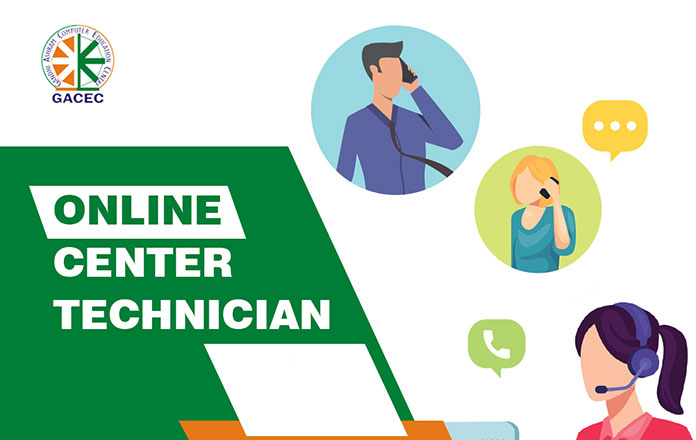 About Course
An online center technician plays a crucial role in ensuring that customers are able to use online products and services effectively. They provide technical support, troubleshoot issues, and ensure customer satisfaction. A successful online center technician is knowledgeable, communicative, and able to solve problems quickly and efficiently.
What Will You Learn?
To become an online center technician, you will need to acquire a range of technical and soft skills. Here are some of the things you can expect to learn in an online center technician course:

1. Technical support: You will learn how to provide technical support for a variety of online products and services, including troubleshooting common problems and resolving technical issues.

2. Networking: You will learn about networking concepts and protocols, including internet connectivity and basic network troubleshooting.

3. Software: You will learn about different types of software, including operating systems, productivity software, and online tools. You will also learn how to install, configure, and troubleshoot software applications.

4. Communication skills: You will learn how to communicate effectively with customers, both verbally and in writing. This includes active listening, clear and concise communication, and managing customer expectations.

5. Customer service: You will learn about customer service best practices, including how to handle difficult customers, manage customer expectations, and build rapport with customers.

6. Problem-solving: You will learn how to analyze technical problems and develop effective solutions to resolve them. This includes using diagnostic tools, researching solutions, and implementing fixes.

7. Documentation: You will learn how to document customer interactions, technical issues, and solutions provided. This includes maintaining accurate records of customer interactions for future reference.
Student Ratings & Reviews
No Review Yet